So my Google Reader is in desperate need of a makeover. When I have some spare time I try to catch up on old blogs I haven't read in months, only to find they've shut down or have dissapointingly fizzled out into nothingness.
My mission? I'm going to run a
mini blog search contest
, kind of like ANTM but without the challenges and photoshoots and the winner is, well... me!
I'm open for submissions so if you have any blogs that you think need mentioning (that are otherwise relatively undiscovered), comment with the link and what your favourite thing about them is.
To give you an idea, I'm after blogs that have substance. Yes, yes, I love pictorial blogs like
KnightCat
and the like, but I want to
hear
what they have to say,
read
all about their adventures and
get insights
into the life of a budding fahionista. Take the following blogs for example: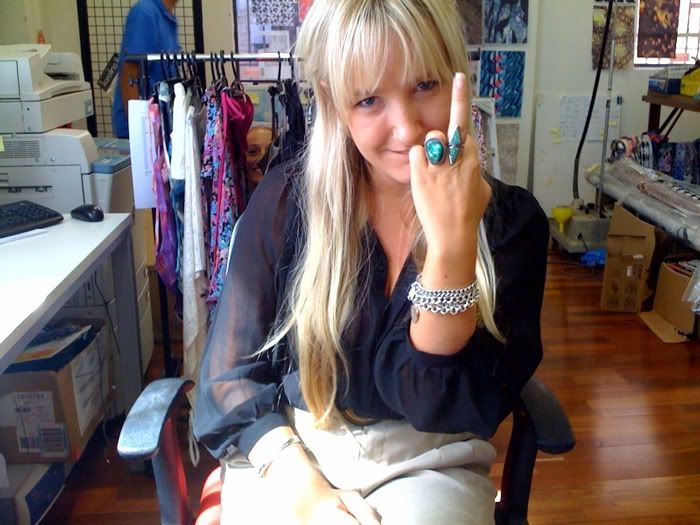 Kicks and Threads
- Karla designs for Staple, Minkpink and Minkpink Swim. She has the BEST style on earth (in my opinion) and posts outfits, inspiration, sneak peaks, very regularly. I predict blogger stardom in the near future.
(Left to right) Rachel, Jessy and Sara

Wandering Babcia
- Rachelle is an amazing stylist who has a whole lot of miles under her belt, travelling and blogging her fashion finds and behind the scenes snippets of her continious collaborations.
Wide Awake Thoughts
- Jessy (mentioned
previously
) used to work at Sass & Bide, but now runs the local PR and online communications for FrockShop.com and blogs for FS Style.
BE MY FRIEND ON FACEBOOK
Share