Okay okay so going lez is a pretty big thing but I can justify - I promise!
I was hanging around at uni enjoying a prefectily rolled cigarette today when this girl, this mysterious girl in the cutest outfit imaginable, rode past me on her vintage bike. My jaw dropped at the sight of this florally adorened vision. She was wearing black stockings, black leather jiffies, a dark floral sundress and a long grey cardigan with a large beige flower in her curly, tousled, sun bleached hair. All of this, atop her vintage white bike with a large flower basket holding her bag and her books strapped with leather belts to the back tray.
I know riding bikes has been a big thumbs up for female celebs for the past half year or whatever, so I've decided to do a post of my favourite images.
Which one of these girls would you turn lez for?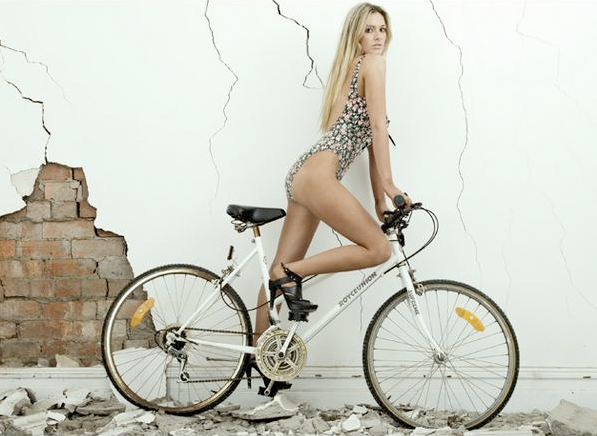 cheapchampagne
,
killmyshades,
olsenanonymous
,
fashioncanvas
,
latimes
,
enews
,
jasongoodman